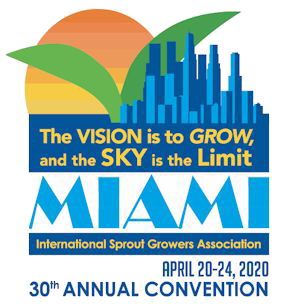 Join us in Miami!
The International Sprout Growers Association will hold its 2020 convention from
April 20 – 24, in Miami, Florida, at Doubletree by Hilton Grand Hotel Biscayne Bay.

The theme for the 2020 ISGA Conference is "The Vision is to Grow and the Sky is the Limit". While in beautiful and exciting Miami, attendees can keep up on critical issues affecting the sprout industry, learn about new services and products that can be beneficial to their business, and network with members of the sprout industry from around the world.  We are members of an industry that grows, packages, and delivers a healthy product to consumers.  We can work together to grow the sprout industry.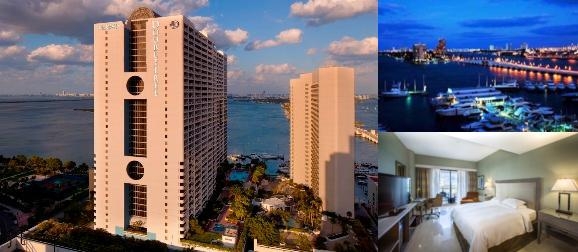 The Doubletree by Hilton Grand Hotel Biscayne Bay is conveniently located–2 minutes from the hotel is the complimentary metromover to tour Downtown Miami and the Financial District/Brickell, area. Across the street there is the complimentary Trolley Bus. The new Brightline Train station is only 7 minutes walking distance. With a taxi or Uber, you are only 10 -15 minutes from South Beach.  Concerts, shows and museums are within walking distance.
You must book your room by March 31, 2020 to take advantage of the discounted rate of $189/night.
The hotel has generously made a range of dates available from April 16 – April 27 for those who would like to take advantage of the great Florida weather in April by coming before the convention begins on April 20 or staying after the convention ends on April 24.
If you want to come before April 16 or depart later than April 27, please contact Rosa Ojalvo, Group Sales Coordinator, at 305-523-3313 to send email to her at Rosa.Ojalvo@hilton.com.  Be sure to tell her you will be attending the ISGA Convention.
Click HERE to book a hotel room for the 2020 ISGA Convention.
Finally, to register for (and/or sponsor) the 2020 Convention, press the button below:
CONVENTION SCHEDULE
Monday: BOD meetings
Tuesday: BOD meetings continued
Tuesday, 6pm: Welcome Reception
Wednesday: Presentations (details soon)
Thursday: Presentations (details soon)
Friday: Tour of Fullei Fresh facility
Saturday: Training class at Fullei Fresh
The beautiful ballroom at the Hilton Biscayne Bay where our gala dinner will take place.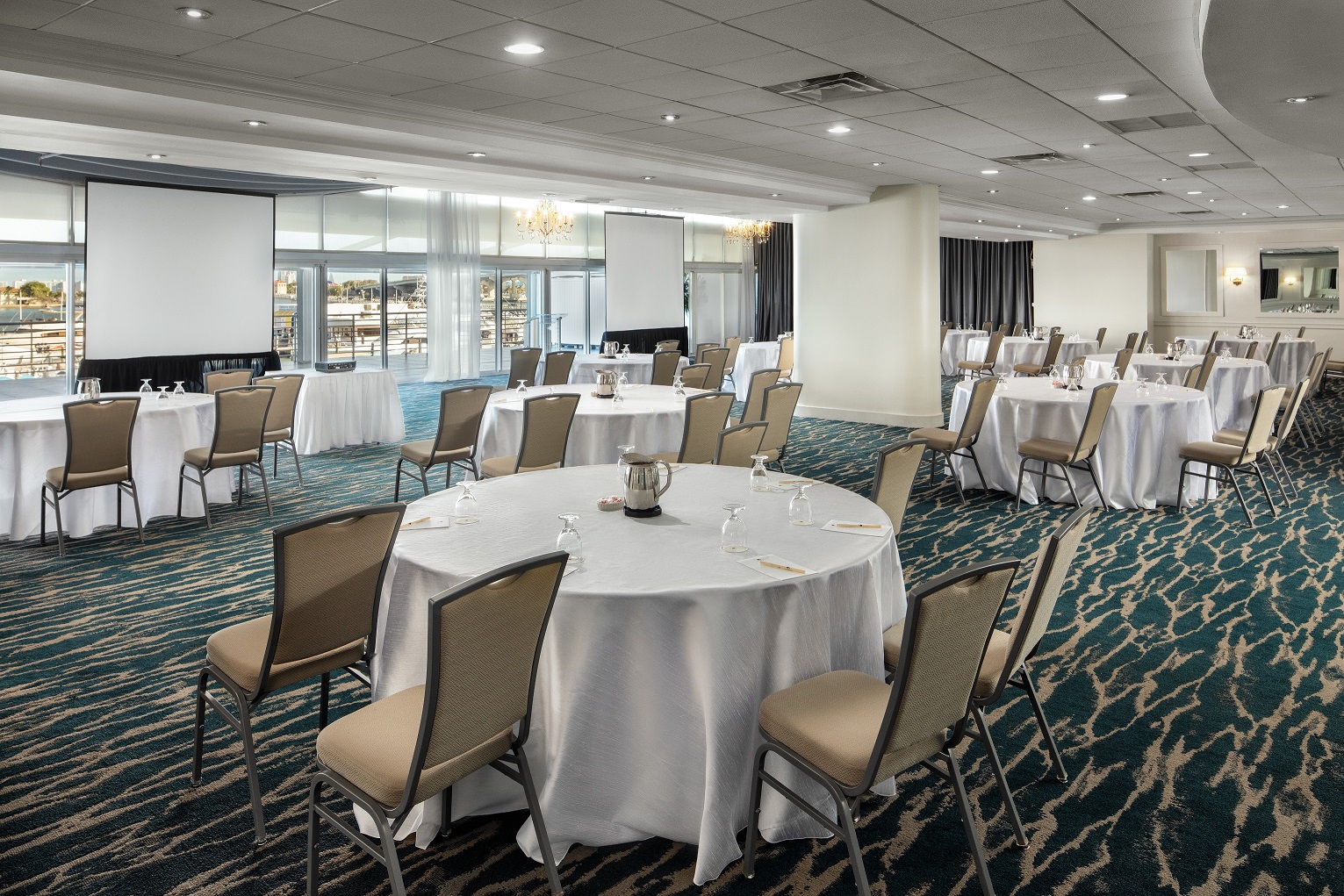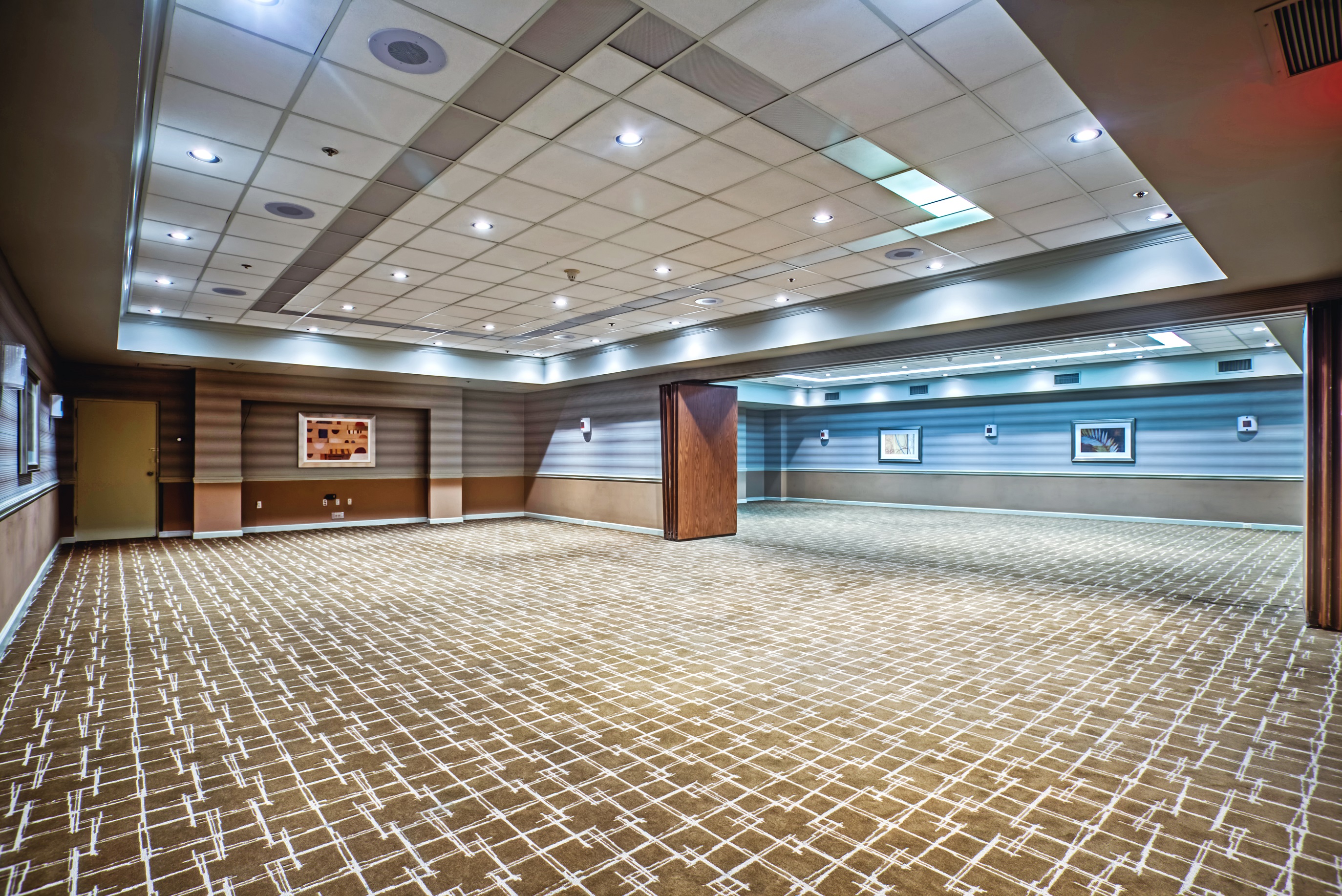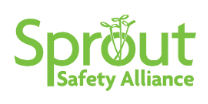 Following the event, on April 25th, join host Fullei Fresh, and other ISGA members for: Sprout Grower Training Blended Course Part 2.