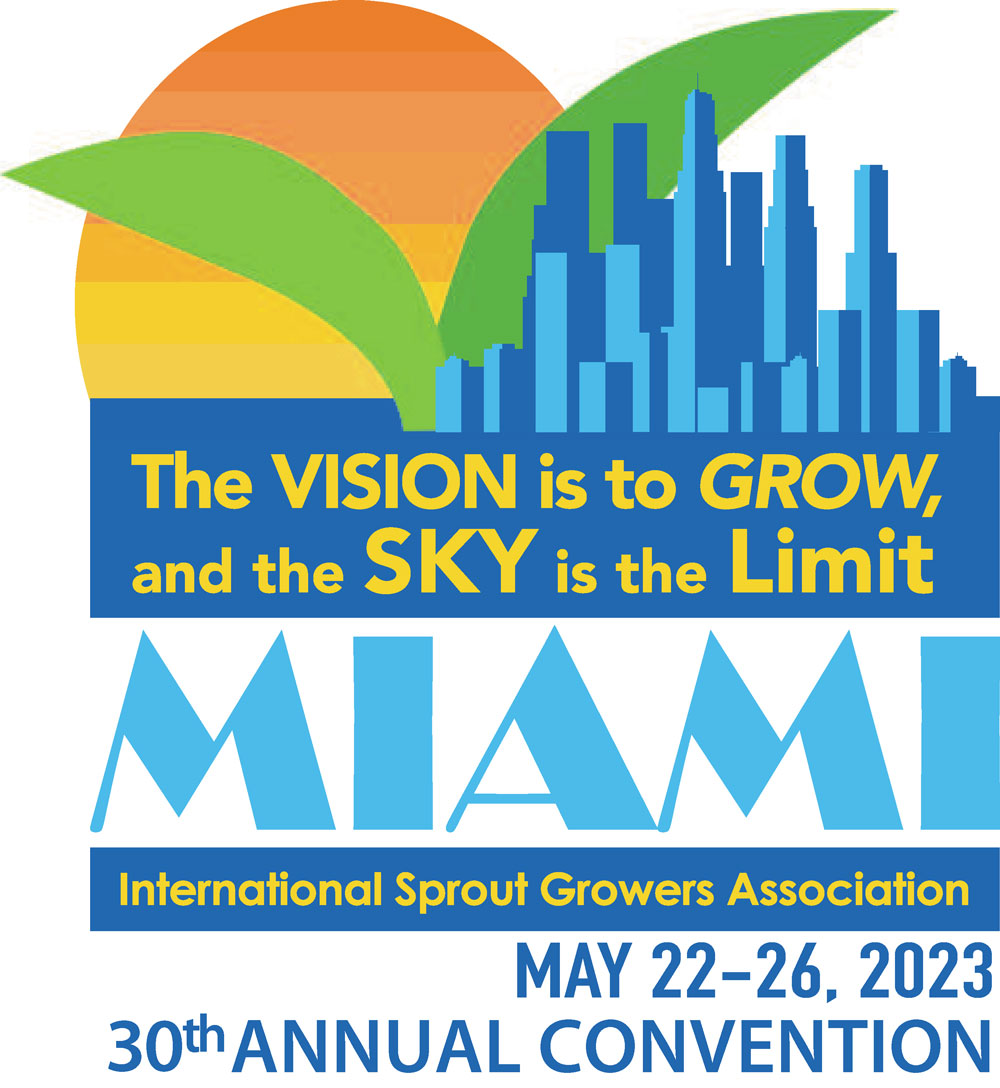 Join us in Miami!
The International Sprout Growers Association (ISGA)
will hold its 30th Annual Convention
May 22 – 26, 2023
at the University of Miami, Coral Gables, FL
(about 7 miles from downtown Miami).

The VISION is to GROW and the SKY is the LIMIT is the theme for the 2023 ISGA Conference. While in beautiful and exciting Miami, attendees can keep up on critical issues affecting the sprout, microgreen, and controlled growing environment industry, learn about new services and products that can be beneficial to their business, and network with industry members from around the world.  We are members of an industry that grows, packages, and delivers a healthy product to consumers.  We can work together to grow the sprout industry.
This will be a hands-on and practical event, sending producers home with applicable tools and information to help support the health of people across the planet. We aim to attract an international audience with relevant presentations, a trade show, and student forum.
The University of Miami, Coral Gables campus, is conveniently located 7 minutes from downtown Miami. It is one of South Florida's prime destinations for a rich variety of arts and culture offerings. There is a metro rail stop adjacent to the campus which makes for a convenient and stress-free commute for local event-goers.
CONVENTION SCHEDULE